House Restumping in Melbourne
Australian Reblocking offers professional replacement of timber or brick stumps using high quality materials, state of the art equipment. Your home is undoubtedly your biggest investment and hence, it must be taken care of appropriately from time to time. Through our specialised restumping services in Melbourne, we will reinforce the foundation of your home to prolong its life. Over time, you may notice that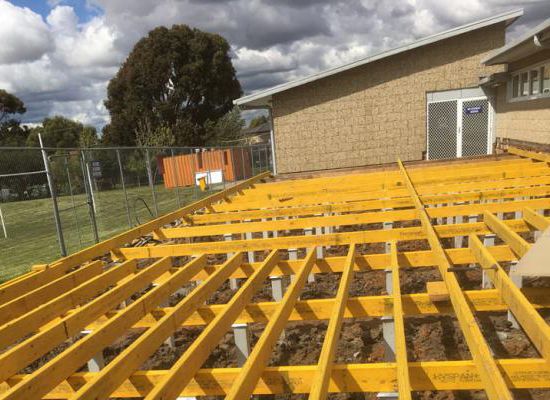 your home is developing signs of wear and tear in the foundation such as cracks on the walls. Do not take such signs lightly. They are signs of the impending doom. If left unchecked, these small issues will soon turn into complex problems that would not only be difficult to repair but expensive too. Be sure to address such signs at the earliest and call in our restumping specialists for timely assistance. The reblocking process is technical in nature. We realise that most homeowners may not know what's involved. We will walk you through the entire process and explain the steps involved while helping you choose the right solution.
Professional Reblocking in Melbourne
Do the doors of your home not close properly? When you walk in your home, do the floors move unnaturally? You may need a reblocking (restumping) company.
At Australian Reblocking, we specialize in offering efficient and professional reblocking and re-levelling solutions to strengthen weak structures and bring houses back to the correct level. With our years of experience, we have a complete understanding of construction techniques and can ensure that your building is structurally sound. Whether you need help with reblocking or looking for an efficient jack and packing service, we can help you get rid of recurring sinking issues.
A weak ground can result in subsidence leading to an uneven structure. Extreme weather and change in the soil condition can also lead to structures moving downwards. When a structure undergoes subsidence, the foundation of the building is not supported correctly and can cause structural damages. With our remedial solutions for stabilizing structures, we can help you get a level structure. You can completely rely on our proficient service for all your house reblocking needs. For over 40 years, our experts have served people in the Melbourne area and successfully re-supported, raised and re-levelled homes.
If you're renovating or have noticed the tell-tale signs that your house may need restumping, then it's best to call in a professional team. It's important that the foundation of your property is well supported, as, over time, the soil may shrink due to draught, making your home unstable. If your windows and doors are no longer closing properly, or your floors are starting to sag, the experts at Australian Reblocking will be happy to help you.
House restumping and levelling is a large job and can be dangerous. With over 45 years of experience, Australian Reblocking is the house restumping expert you can count on and can restump either your entire house or part of your house with quality new stumps in your choice of steel or concrete.
Reblocking, Restumping, House Levelling and Underpinning Specialists in Melbourne

Welcome to Australian Reblocking. We are house restumping and underpinning specialists with over 50 years of industry experience. Established in 1959, we provide a one-stop solution for all foundation-related issues. When you are looking for reliable and professional restumping specialists in Melbourne, look no further. We provide high quality reblocking services that will take the stress out of the way so you can live in your home peacefully. When it comes to building a home's foundation, concrete slabs are the most common choice. However, a lot of homes in Melbourne are built on stump subfloors. A stump subfloor foundation allows you to build any type of home on any surface, even a sloping surface. When you are looking for a solid foundation even near to the coast, wood or concrete stumps can come really handy.
However, stumping calls for regular maintenance and timely repair work. Over time, your home's level may be off, and your house could slope to one side. This calls for professional intervention. After all, without quality house leveling, you are risking the very foundation of your home.
In your search for house reblocking services in Melbourne, you may come across various companies. Most homeowners are focused on finding the cheapest quote. However, with cheap house restumping services, you might end up with either an inexperienced contractor or someone who is not bothered about quality and soon, you would be looking for another reblocking specialist.
Here at Australian Reblocking, we have a team of fully qualified, licensed and accredited reblocking and underpinning specialists who pride themselves in providing a professional, high quality restumping service. We get it right the first time and assure you complete peace of mind.
We take the time and put in the effort to ensure the reblocking work is done accurately while meeting the highest standards of quality and workmanship. Our aim is to prevent any problems from resurfacing in the future and keeping your property safe and secure. When you hire Australian Reblocking, you are assured of the very best of restumping, house leveling and underpinning services.
Why Consider Restumping, House Levelling or Underpinning?
House Underpinning Melbourne
Reinforcing and fixing the foundation of your home is crucial when you are looking to prolong the life of your property and improve the safety of your family. Homes built in certain parts of Melbourne might experience ground instability, which can cause the foundation to sink leading to cracks on concrete slabs or walls. With five decades of experience in providing underpinning services in Melbourne, Australian Reblocking can improve the condition of your home's foundation by placing pins of concrete beneath the moving building to stop any further movement. With our professional underpinning service, your foundation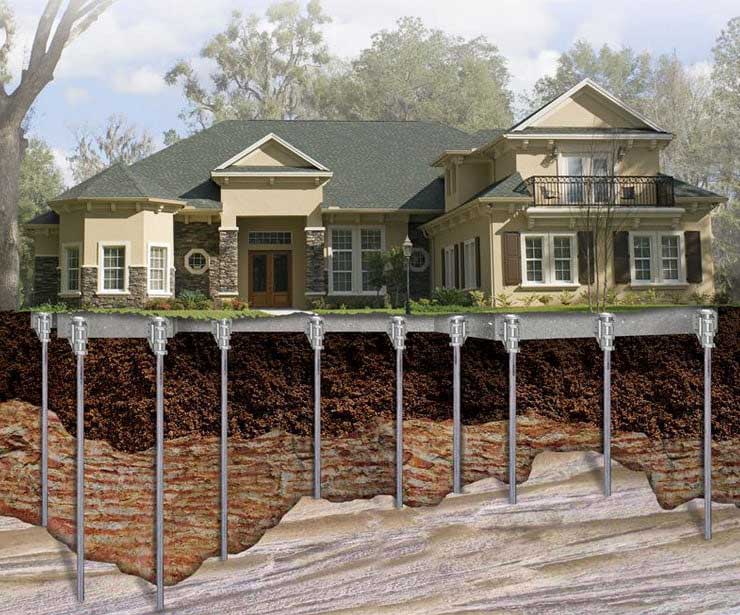 will be completely secure and your home absolutely safe. The sooner you identify signs of trouble and get additional support beneath the house, the better. You will benefit from a more effective underpinning solution at a much lower cost. If you notice any of the following signs, call in our underpinning specialists in Melbourne right away.
Doors and windows jamming.

Overflowing gutters.

Cracks on external or internal walls, or both.

Crumbling bricks and mortar.

Gaps and cracks between doors and windows and walls.

Gaps between walls and cornice.

Sloping or unlevelled floors.

Cracking, leaning and collapsing retaining walls.
House Levelling Melbourne
The foundation of your home is the most important structure and It's important to ensure your house sits on a solid foundation. Foundation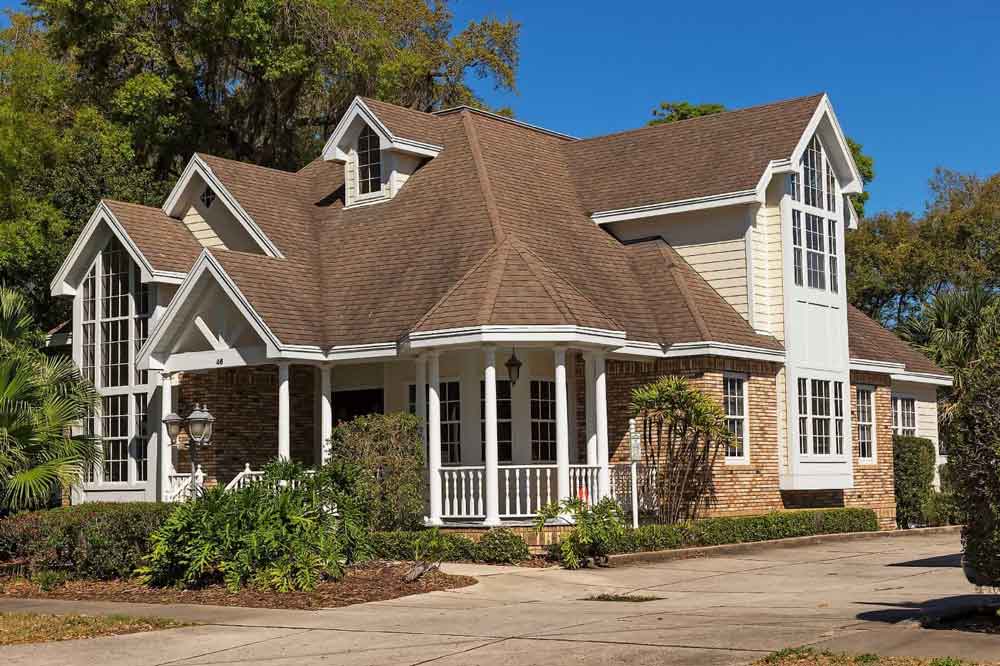 problems could affect the internal floor levels of your home. Trust Australian Reblocking to identify the extent of the problem and provide a high quality, cost-effective solution. Our house leveling specialists can level any kind of floor area no matter the extent to which it has subsided. Australian Reblocking has established a reputation for offering reliable, professional and specialised house leveling services in Melbourne. Re-leveling your home can help prevent damage to a variety of other cosmetic and structural elements of your property. Along with house leveling services, our team can repair the areas of your home that have suffered due to the problems with the foundation. We can fix sinking and cracked floors along with walls in your home, office, school or any other type of building.
If you notice the following signs, it's time to call our house leveling specialists.
Walls moving

Walls sinking

Cracks in walls

Uneven walls

Uneven floors

Creaking floors

Spongy floors

House sinking
Request a Quote
Jack and Packing Melbourne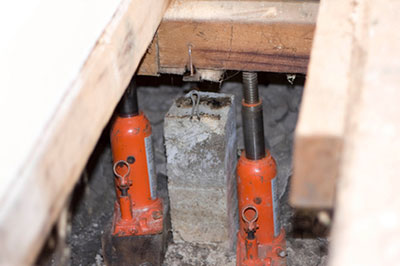 Jacking and packing is the process where we reset and level the internal floors and walls that have moved due to soil and timber shrinkage after a building is constructed. These issues generally come up several years after completion. We specialise in identifying these problems and providing a professional solution with our jacking and packing services in Melbourne. We begin by obtaining the floor levels and identifying the areas that need attention. We will lift the house with the help of hydraulic jacks to kick-start the process of jacking and packing. Our specialists will then install building grade packing material to straighten the door frames and level the internal walls. Once done, we will confirm the flooring levels.
Request a Free, No-Obligation Quote.
How Our Service Works
We begin with an inspection of your floors using a level. By inspecting the flooring level, our specialists will be able to identify the extent of the slope in your floor and subfloor and determine if it might be dangerous. In fact, if the slope is within the acceptable range, you might not even have to consider reblocking. Next, we will inspect the concrete or wood stumps and the foundation. We will check for water damage, wear and tear and other factors that could have caused the stumps to sink further into the soil or rot away. If we notice cracks in the concrete stumps or notice that the wood stumps have begun to rot away, we will place a series of jacks to support the home while our experts remove and replace all the damaged stumps. And if we detect foundation issues or stump subfloor issues, you will need much more than restumping. When you hire Australian Reblocking, you can be sure of getting a complete solution.
Australian Reblocking is well known in the eastern and south-eastern suburbs of Victoria. We're based in Ringwood and Malvern and are dedicated to providing Melbourne with the best house restumping and underpinning services. We arrange all permits that are required and our workmanship is fully guaranteed. We only use the best quality materials and equipment for the completion of any work in both industrial and residential areas. Australian Reblocking are members of the Victorian Restumpers and Underpinners Assoc. and are registered builders.
Restumping also known as reblocking, is commenced at the initial stage of renovating a house. In other words, it is laying the foundation of the house and the cost varies depending on the style of the house. Call our reliable tradesman if you are looking for restumping you house.
Specialists in Foundations and Footings

–

With over 50 years of experience in the industry, we offer a permanent solution that will stand the test of time. Over the years, we have improved our skills and techniques to provide a proven solution that is trusted by thousands of customers across Melbourne.

Highest Quality Standards

–

We have built a reputation for delivering reliable and quality reblocking, underpinning and house leveling services to our customers across Melbourne. Our team of fully licensed, accredited, experienced and trained staff makes it possible.

Innovative Approach

–

Our experienced team begins with a thorough inspection of your pier issues, underpinning, floor leveling and restumping concerns to identify the root cause of the trouble. We rely on modern, state of the art equipment. Our team is equipped with computer-assisted laser leveling machine to precisely identify the level of foundation movements.

Timely Completion

–

We take pride in completing each project on time, every time. No matter the scope or the complexity of the project, we will complete it by or before the scheduled timeline. We have put in place systems that ensure that each step of the process is completed to standards and on time.

Fully Insured

–

We are a fully insured, accredited and licensed company. Although our training and accreditation ensure that the job is completed safely at all times, our generous insurance cover provides complete peace of mind in case of any unfortunate accidents.

You First

–

Our number one priority is to provide a solution that suits your requirements and home's needs. We always have your interests on top of our mind and only recommend a solution that you need. Nothing more. Nothing less. We will not replace subfloor stumps that don't have to be replaced. We will always ensure that the stumps that need to be replaced or repaired are fixed quickly, effectively and efficiently.

Competitive Prices

–

Our stellar reblocking/reblocking, house leveling and underpinning services are competitively priced. You are welcome to compare our quote with our competitors in the market and on a deep analysis you will find that not only is our quote competitive but the quality of materials used and the technology we use is superior compared to the others.

Quality Guarantee

–

All work is covered by our 7-year guarantee. This assures you of complete peace of mind. If something goes wrong during this guarantee period, we will fix it for no extra cost. Of course, this guarantee covers our workmanship only and does not cover any natural disasters that could cause a structural problem in your home.
Established in 1969, Australian Reblocking specialises in house levelling and restumping through Melbourne's greater metropolitan area. Based in Ringwood we're locally owned and operated family business that offers affordable and professional structural services that will make your home safe and secure. If you want to renovate your home, come talk with us.We'll help you make sure your renovations won't affect your existing stumps we'll even add new.
Call us today on 0411 112 497 for free quote or information about our professional home levelling services in Melbourne.
We Fix All Types of Homes all Across Melbourne
No matter where you are located in Melbourne, we can provide professional, reliable and affordable service. Whether you are located in the Eastern Suburbs, Western Suburbs, South East Melbourne, Northern Suburbs or Bayside, we have you covered. Timely attention can save you from a lot of trouble and anguish.
If you notice any of these tell-tale signs, pick up your phone and call 0411 112 497 now.
Cracks in the wall

Slope in the floors

Uneven surface

Cracks in the ceiling

Water or moisture damage

Any other problems with your walls or floors.
Australian Reblocking has been providing reliable reblocking services to homeowners across Victoria. Our team understands foundation problems like the back of their hands. They can quickly identify the signs of a problematic foundation to provide a timely solution.
Contact us today to request a free inspection and quote. Call us on 0411 112 497 now.
We work throughout Melbourne including, (but not limited to):
Port Melbourne
St.Kilda
Malvern
Brighton
Sandringham
Cheltenham
Clayton
Chadstone
Burwood
Hawthorn
Many Areas in regional Victoria
Camberwell
Blackburn
Glen Waverley
Rowville
Ferntree Gully
Dandenong
Belgrave
Berwick
Cranbourne
Frankston